Company President Bill Clutter has over 25 years experience as an investigator. Bill has earned a reputation for being one of the premiere private investigators in Illinois. He has worked in all parts of the state -- north and south from Chicago to Cario -- east and west from Quincy to Danville.

Specializing in death penalty and criminal defense investigations, Bill Clutter is a Board Certified Criminal Defense Investigator through the Criminal Defense Investigations Training Council.

World Investigator's Conference 2010
Bill Clutter is a featured speaker: Investigating Actual Innocence

Click here to download his PowerPoint presentation
Every five years, private investigators from all over the world gather at the World Investigator's Conference. This year they will meet in Dallas, Texas.
Springfield investigator, Bill Clutter, is one of the featured speakers at the 2010 World Investigators Conference. . His presentation, Investigating Actual Innocence, draws on his experience that spans a twenty-five year career working on undoing wrongful convictions.
In 1988, Clutter began working on the case of Rolando Cruz and Alejandro Hernandez, two men who had been wrongly condemned to death for the 1983 murder of Jeanine Nicarico. Both men were exonerated in 1995. The real killer, Brian Dugan, was finally brought to justice last year when a DuPage County jury convicted Dugan for the Nicarico murder. Ironically, he was sentenced to death.
The wrongful conviction of Cruz and Hernandez, and seven other men, led former Gov. George Ryan to place a moratorium on capital punishment ten years ago.
In 1998, Clutter was one of the speakers at the first National Conference on Wrongful Convictions and the Death Penalty at Northwestern University Law School that brought together onto one stage 28 exonerated prisoners who had once faced death the penalty.
That event developed into the creation of the Center on Wrongful Convictions at Northwestern and the Downstate Illinois Innocence Project at the University of Illinois at Springfield, where Clutter serves as its director of investigations. The UIS Innocence Project is a member the Innocence Network, with affiliated Projects in 43 states including the District of Columbia.

Bill's investigation into the wrongful convictions of Randy Steidl and Herbert Whitlock can be found featured in CBS 48 Mystery episodes "The Long Road" and "Who Murdered the Newlyweds".
The Steidl-Whitlock case is also featured in a newly released book, written by Michale Callahan, former Dist. 10 Commander of Investigations for the Illinois State Police, called So When Is Murder Too Politically Sensitive.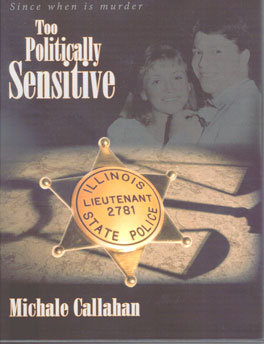 Bill Clutter's investigation in the case of Julie Rea Harper can be found in Dusty Rhodes' article in the Illinois Times "Never Say Die." This case is also featured in the true crime writer's blog Women In Crime Ink.

Bill Clutter also specializes in complex civil and environmental investigations. His investigation lead to a major precedent setting jury verdict in 1998 in the CIPS case, awarding $3.2 million to children stricken with a rare cancer from exposure to coal tar in Taylorville, IL.

Our Courthouse Courier Service of Process division provides fast and reliable service of process, serving all of Illinois. Our process servers adhere to the Standards and Best Practices of the National Association of Professional Process Servers [NAAPS] as a member of that organization.

Bill Clutter is a member of the National Association of Legal Investigators (NALI), an organization made up of elite investigators who specialize in criminal defense and civil investigations.

In 2001, Bill was the principal founder of the Downstate Illinois Innocence Project at the University of Illinois at Springfield (UIS) at the Institute for Legal, Legislative, and Policy Studies.

The Downstate Illinois Innocence Project is affiliated with the national Innocence Project network based in New York.

Bill's work as Director of Investigations for the Downstate Illinois Innocence Project was featured in the May 2009 edition front page article: This project's focus is innocence in the Chicago Daily Law Bulletin. A companion story in the same edition, by Law Bulletin reporter, Bethany Krajelis, features a story on the book Too Politically Sensitive, by former Illinois State Police Lt. Michale Callahan: He has taken his fight to print.

Bill Clutter's investigation of wrongful conviction cases began with his work in the Nicarico case in 1988, featured in the book Victims of Justice authored by Thomas Frisbie and Randy Garret.

Bill Clutter's investigation in the case of Randy Steidl resulted in his release from prison in 2004, after spending 17 years in prison, most of it serving a death sentence. Bill's post-conviction investigation was cited by federal court judge Michael P. McCuskey in granting a habeas petition filed by Jane Raley, Karen Daniel and Lawrence C. Marshall of the Bluhm Legal Clinic of the Northwestern University School of Law, and by Springfield attorneys Michael Metnick and Kathy Saltmarsh.

By April of 1992, Clutter's investigation revealed new evidence proving that a key prosecution witness, Debra Rienbolt, bore false witness against both Steidl and Whitlock. This evidence included forensic evidence proving that a broken lamp discovered by firemen had been broken after the fire had been suppressed, discrediting Rienbolt's trial testimony that she saw a broken lamp inside the bedroom as she witnessed the murders.

His investigation in the case of Herbert Whitlock was cited by the Illinois 4th Dist. Appellate Court in its decision reversing Whitlock's conviction.

On May 18, 2009, Bill's mentor and friend, Springfield attorney Michael B. Metnick was honored with a Defender of the Innocent Award for his lifetime achievement defending the wrongfully convicted. The event featured Larry Marshallas keynote speaker.

Bill Clutter worked on two of the 15 death row exoneration cases in Illinois that lead to Gov. George Ryan in 1999 declaring a moratorium on the death penalty.

He has worked in collaboration with the Northwestern University Law School Center on Wrongful Convictions in a number of cases to exonerate persons who were wrongfully convicted.

Bill Clutter's work can also be found at the website for the National Coalition Against the Death Penalty.


Bill Clutter: Former alderman focuses his time on private investigations
By SARAH ANTONACCI, Journal Register Staff Writer
Published Monday, April 23, 2007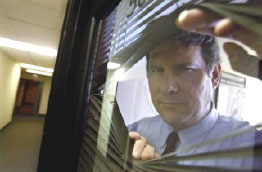 The following is the latest installment of a new series in The State Journal-Register called "Headliners: A look at people who made the news." Each Monday, we'll catch up with a newsmaker from the past.

Bill Clutter was going to school and serving people court papers on the side when he was sent on a delivery that changed his life.

One of his first clients was Mike Metnick, who represented plaintiffs in the voting-rights lawsuit that ultimately changed Springfield city government from the commission form to aldermanic.

"I sat through the (city) council meeting, and after the meeting I served the lawsuit papers on all of them," Clutter said recently "They had no idea I was there.

"It was a shock to them, and the irony was, with the voting rights lawsuit being successful, I ended up being elected as an alderman," Clutter said.

He was sworn in in 1987. Then, in 1990, he lost a close race against then-State Sen. John Davidson, a well-known Springfield Republican. Those efforts made it seem like politics was Clutter's destiny.

It wasn't.

Clutter's destiny actually was the job with Metnick. A legal studies major at what was then Sangamon State University, Clutter was a process server who had dabbled in investigative work.

"I suggested in a cover letter to local attorneys that I could do investigations, though I didn't have a lot of experience," he said. "One hired me for a barroom shooting case, and I really enjoyed pounding the pavement."

While with Metnick's firm, Clutter worked on a Taylorville case in which the former Central Illinois Public Service Co. was sued by several families alleging the company's cleanup of a coal tar gasification site was the cause of their children's cancer, a form called neuroblastoma.

Clutter said he believes the state helped cover up some environmental problems on the site.

"That experience heightened my cynicism of government," he said.

Clutter hasn't run for office since that early '90s run for the state senate. He left Metnick's firm when the state legislature created the Capital Litigation Trust Fund in 2000. The fund allows defendants in death penalty murder cases to pay for a defense.

That change in the law created an opening for Clutter to go into business for himself.

During the time he worked for Metnick, he was involved with a few death penalty cases where he believed, and the courts later ruled, that the people charged with the crimes didn't actually commit them.

"I had the good fortune to be involved on the ground floor of the Innocence Project in Illinois,"Clutter said. He continues to work on death penalty cases through that project in addition to his private investigations business.

Sarah Antonacci can be reached at 788-1529 or sarah.antonacci@sj-r.com.